Find these locations and more when you work with the Georgia Film & TV Production Offices.
Looking for that football stadium where your extras leap to their feet in that moment of triumph? Maybe you need a post-apocalyptic urban hardscape for that fight to the death? Or perhaps a vintage theater venue, rambling farm house, or neighborhood with charming bungalows.
When you visit our studios, it's easy to scout surrounding locations, too. EUE/Screen Gems Studios Atlanta is conveniently located just five minutes from Hartsfield-Jackson Atlanta International Airport, the busiest airport in the world with hourly flights to and from Los Angeles and New York City. Another bonus of making your production home with us is that we're five minutes away from downtown, top-tier hotels, and hundreds of unique shooting locations.
To give you a feel for what we're talking about, we selected a few choice locations and the distance from our studio lot below.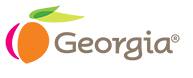 Once you've found the location to shoot, you'll want to find the right location to sleep, eat and play. We're five to ten minutes away from these fine downtown hotels, James Beard-nominated restaurants, and abundant nightlife and entertainment.