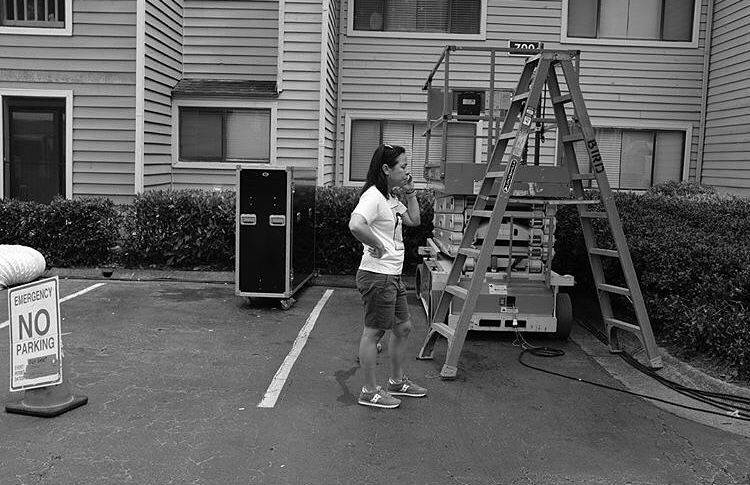 October 10, 2019
Crew veteran draws on creativity to solve 'Insatiable' challenges
Need a prop that doesn't actually exist? Need to hash out logistics for the day's shoot?
Karen Felix, a 15-year veteran in the Georgia film industry, solved these problems and more for "Insatiable," the popular Netflix series based at EUE/Screen Gems Studios Atlanta. Season 2 is available for streaming on Oct. 11.
"I loved the unusual and different story of 'Insatiable,'" says Karen, who has worked on more than 40 TV and film productions.  "Season 1 required a lot of creativity on the part of the prop master, and I enjoyed the challenge. In Season 2, I made the transition to producer's assistant, which is all about last-minute problem solving — I thrive on that."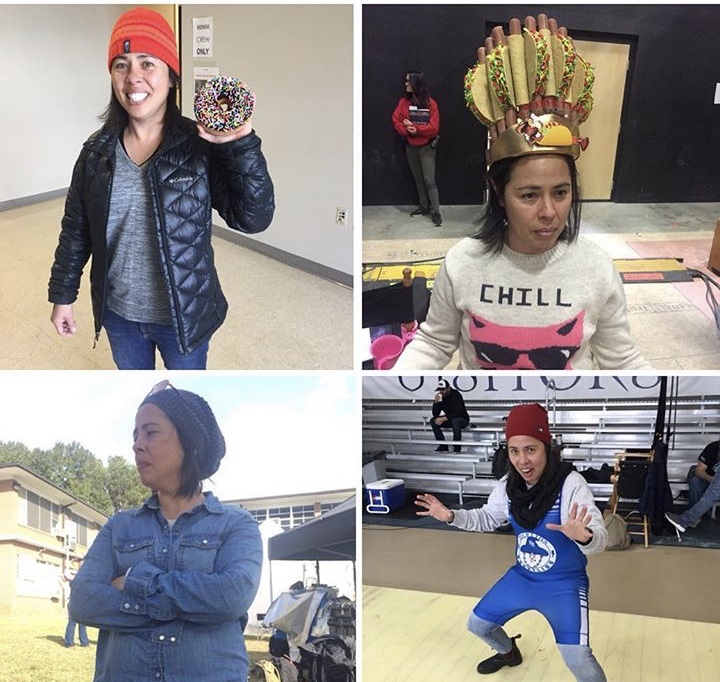 "Insatiable" is about a bullied teenager seeking to exact revenge through a beauty pageant. During Season 1, with Karen as prop master, the showrunner needed some unusual items such as a one-of-a-kind wiener taco tiara. She had that custom made. For a dream sequence, Karen created a 12-inch plastic donut. The props were a hit.
Karen is a tenacious go-getter. She turned a one-day opportunity in 2004 as a set dresser on the HBO show "Warm Springs" into a permanent gig for the entire production. Hooked on the film industry, Karen searched for another opportunity to work on a production, this time as a property master. She's been working steadily ever since.
Now Karen is moving onto the next chapter in her career as a producer's assistant. She's thankful for the invaluable experience assisting the line producer on "Insatiable."
"I love this industry, but I felt like I'd hit my ceiling with props," says Karen. "I'm transitioning a step back as an assistant so I can work my way up to producing. I thrive on quick last-minute problem solving so being a producer's assistant on 'Insatiable' really sparked an interest in me."
Karen has found the team at EUE/Screen Gems to be invaluable partners in the film-making process.
"EUE/Screen Gems are true partners in film-making. They're always ready to make helpful accommodations for us," says Karen. "They take our budgetary constraints seriously and they want to help in any way they can to make our production run smoothly."