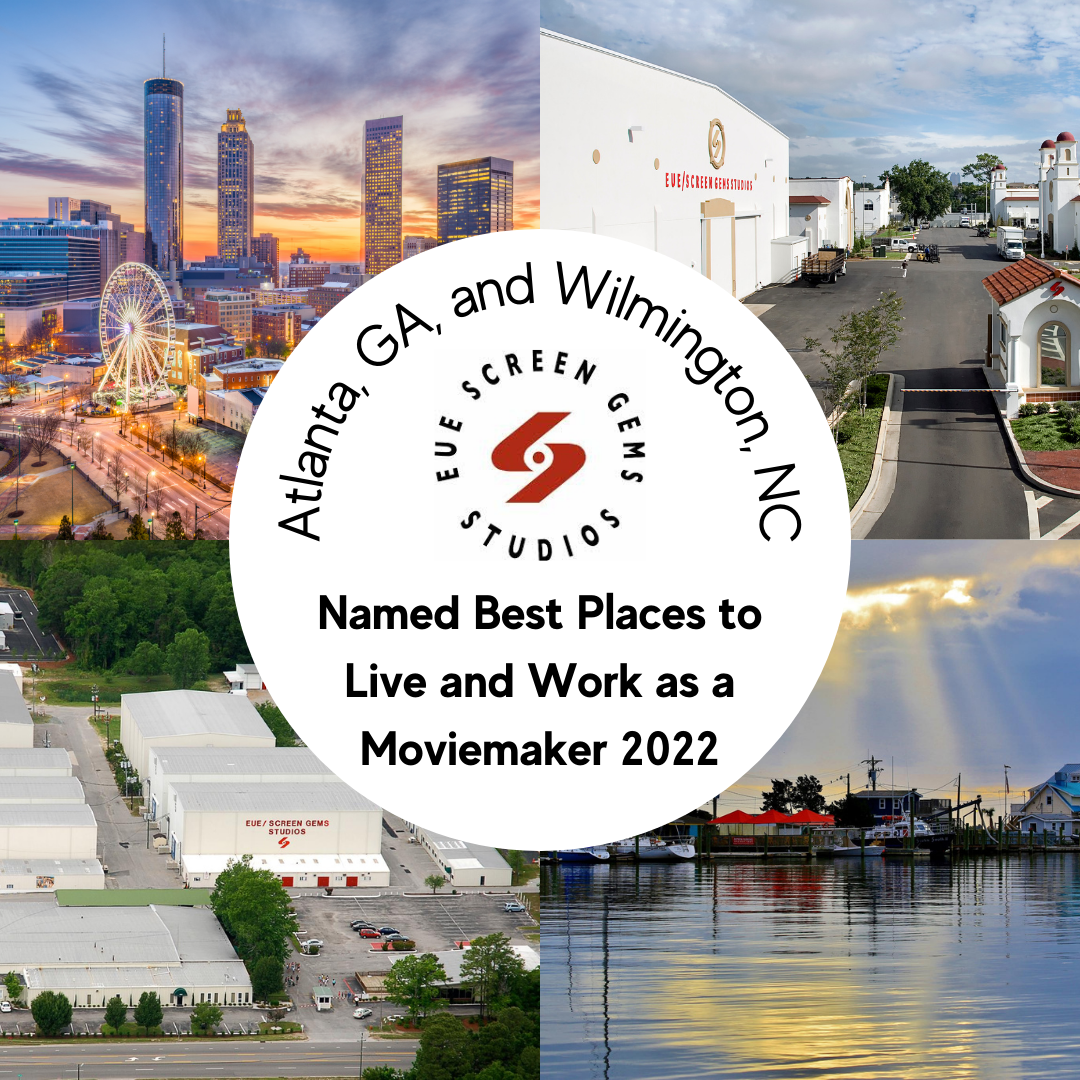 February 17, 2022
EUE/Screen Gems Studios on Best Places to Live and Work as a Moviemaker in 2022
With more than 50 years of production experience, EUE/Screen Gems provides studios and infrastructure for television and feature film clients at its campuses in Atlanta and Wilmington, NC. For the third year in a row, both locations are on MovieMaker's list of the Best Places to Live and Work as a Moviemaker in 2022. Atlanta was named on the Best Big Cities list and Wilmington, NC, was named on the Best Small Cities and Towns list.
"Our Atlanta and Wilmington studios have hosted hundreds of productions and welcomed thousands of crew members," says Chris Cooney, Chief Executive Officer of EUE/Screen Gems. "Our full-service production studios are enhanced by the spectacular amenities of each city's unique location."
The studios in Wilmington offer a wide variety of desirable locations including coastline, pristine beaches, lakes, marshes, rivers and two major ports complemented by EUE/Screen Gems' two indoor special effects water tanks located on separate stages. The studio has hosted hundreds of productions including "Scream" (Spyglass Media Group), "Halloween Kills" (Blumhouse Productions), and "Iron Man 3" (Marvel Studios).
EUE/Screen Gems' Atlanta studio was the first full-service production studio campus to open in Atlanta, now one of the top production states in the country. The 11-stage, 33-acre studio complex has hosted more than 90 productions since opening in 2010 including "Stranger Things" (Netflix), "Black Panther" (Marvel Studios) and "The Hunger Games: Mockingjay" (Lionsgate).
"We're proud to be a part of these film and tv production communities," says Mr. Cooney. "We agree — these cities are the best places to live and work in the entertainment industry."