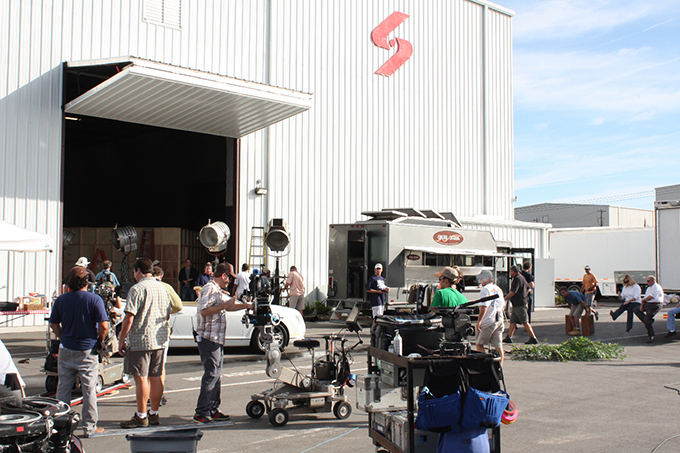 June 22, 2017
Exceptional Film Crew Is Top Production Asset in Wilmington, N.C.
With more than 30 years of production experience, Wilmington, NC's film crew is known as one of the best. In 1983, "Firestarter" was our first production. It drew master crew people from around the world. Many settled and raised their families in our city. The studio was built in 1984. Film crew members were drawn from all major production centers such as New York, Los Angels and London. The masters took on local apprentices, and the crew size grew. Our colleagues lived and worked here. They also travelled to production locations. Today, a new generation follows their parents into the business.
The combination of the EUE/Screen Gems facility and the world-class film crew has lured more than 400 productions to Wilmington. The list includes "Blue Velvet," "Journey 2 Mysterious Island," "The Conjuring," "Tammy" and "Iron Man 3."
Wilmington, NC earned its reputation for turning out successful television series, too. Credits include "Matlock," "Good Behavior," "One Tree Hill," "Sleepy Hollow," "Dawson's Creek" and "Under the Dome."
EUE/Screen Gems Executive Vice President Bill Vassar says the crew attracts productions to Wilmington. "Everyone in this business loves to work at home with family nearby and sleep in their own beds. Locally based crew also offer cost savings to productions, too," says Vassar.
Respected Production Pros Showcase the Strength of Our Film Crew
"I am always eager to work in Wilmington," says Line Producer Barbara D'Alessandro. Her credits include "Quantico," "Secrets & Lies," "Reckless" and "Army Wives." "Wilmington has the distinction of providing a refreshing and unique blend of local crew, great studios and a support system of production based businesses. The town works together as one instinctive unit and demonstrates exceptional professionalism."
Producer/UPM Dale Williams adds, "Whether I work in-town or out-of-town, I hire as many Wilmington crew as possible. The major studios are blown away by their attitude and first-rate skill set." Williams' credits include "Good Behavior," "Eastbound and Down" and "Under The Dome."
"We can crew multiple productions from the top down and with department heads in every category including DGA, stunts, special effects, camera, art department, construction, locations and so on," says Johnny Griffin of the Wilmington Regional Film Commission. "Most shows crew with 90 to 95 percent locals who know the town, the locations, the vendors."
"This is a great time to shoot in Wilmington, NC," says Bill Vassar. "We have talented, experienced local crew and incentive money available now. We can accommodate another three to four productions at our studio facility with 150,000 sq ft of column-free shooting space and 50-acre complex."
Vassar also reminds us Wilmington is a wonderfully pleasant place to work: good restaurants, great accommodations, temperate weather, beautiful beaches and thousands of locations. Add in our world-class crew, and Wilmington, NC offers the complete production package.