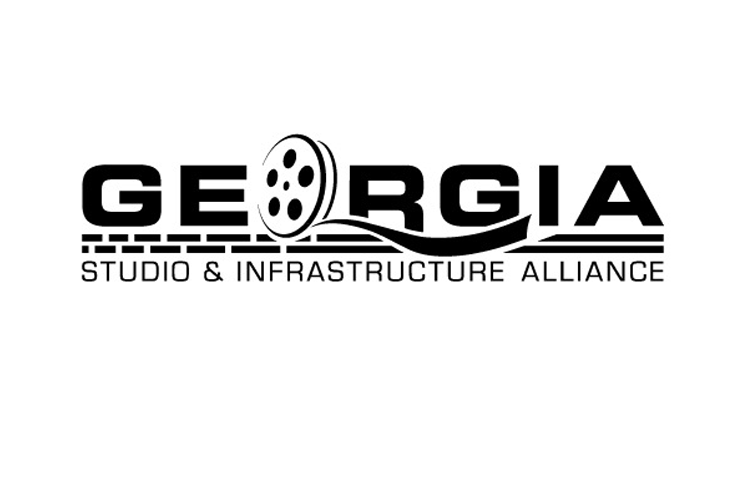 March 18, 2015
Five Major Georgia Movie and Television Studios Form Georgia Studio Alliance

THE GEORGIA STUDIO & INFRASTRUCTURE ALLIANCE will align interests for legislative advocacy and industry education.
Atlanta (March 18, 2015) Today, the Georgia Studio & Infrastructure Alliance (GSIA) announced the members of a new film and television studio and infrastructure association for Georgia: Eagle Rock Studios Atlanta, EUE/Screen Gems Studios Atlanta, Mailing Avenue Stageworks, Tyler Perry Studios and Triple Horse Studios.
A 501 C-6, the group was formed to serve as a legislative and educational advocacy group for studio and production support businesses in the Georgia film and television industry. Education of the crew members and development of talent needed to keep clients returning to Georgia will be another key focus.
In 2010, EUE/Screen Gems Studios was the first large "for hire" movie and television production studio to invest in Georgia. Today, due in part to Georgia's Entertainment Industry Investment Act (also called the Georgia film and television credit), five large Georgia-based studios have come together. Studios and entertainment-related businesses do not receive the tax credit. (Tyler Perry Studios and Triple Horse Studios are eligible for credits only for their in-house production and post-production work—but not for their studio investment or hosting of third party productions.) The tax credit applies only to the production dollars spent creating television content or motion pictures.
Kris Bagwell, Executive Vice President of EUE/Screen Gems Studios and Chairman of GSIA says,"This is a group of companies putting capital at risk and hiring employees, many of them Georgians, due to the success of the tax credit."
Ozzie Areu, President of Tyler Perry Studios says, "Tyler Perry Studios is pleased to become a part of the Georgia Studio and Infrastructure Alliance. We believe that it is important for those investing in making this a long-term business in the state of Georgia speak with one voice. TPS is fully committed to working with state and city officials along with the other members of the Alliance to make the TV and film production business a permanent fixture in Georgia's vibrant economic success story."
Georgia Film, Music & Digital Entertainment Office Deputy Commissioner Lee Thomas points to the combination of the sound stages and the film tax credit making it possible to attract projects that directly and indirectly employ more than 77,900 people in the state. "Being able to provide productions with state-of-the-art infrastructure, a trained workforce and deep network of support services is essential to the sustainability of this industry," she says.
 Members of the group made education and job training a priority as they formed the organization:
The GSIA has partnered with the Lt. Governor's Office and Georgia's College and Career Academies, developing a training curriculum for film and television jobs.
Several GSIA members serve on the Advisory Board for the Georgia Film Institute at Southern Crescent Technical College in Griffin, Ga. where students are already enrolled and learning film-specific trades.
In Nov. 2014, GSIA members joined Lt. Gov. Casey Cagle at his annual Business and Education Summit. Film education was one of the top initiatives, and members helped produce a video on film jobs for the College and Career Academy website: http://georgiacareeracademies.org/?p=1264
Georgia Lt. Gov. Casey Cagle says, "I couldn't be more excited and thrilled about the partnership between the Georgia Studio & Infrastructure Alliance and our College and Career Academies. It is important that we develop a film-ready workforce to meet the needs of the film productions that are advancing to Georgia. current time This great partnership will not only serve as a powerful economic generator for our state but will create jobs for Georgians and new opportunities for a highly skilled workforce."
GSIA executive director Misty Holcomb says the membership will eventually encompass other production support businesses such as post-production houses, lighting and grip companies, production payroll and others.
 —————————————————————————————————————————
FACT SHEET: Meet Our Members
Eagle Rock Studios Atlanta, Stone Mountain and Norcross, Ga. eaglerockstudiosatl.com Currently in Stone Mountain, they offer 65,945 sq ft of production space. A four-stage lot with 119, 418 sq ft of production space is under construction in Norcross with grand opening scheduled March 22, 2015.
EUE/Screen Gems Studios, Atlanta studios.euescreengems.com/Atlanta 10-stage Atlanta studio complex with 212,000 sqft of production space at former Lakewood Fairgrounds.
Mailing Avenue Stageworks, Atlanta mailingavenuestageworks.com Mailing Avenue Stageworks is an 85,000 sq ft single-stage production facility in the Grant Park area of Downtown. On the Westside, they have a 55,000 sq ft studio called Westside Stageworks.
Triple Horse Studios, Covington, Ga triplehorse.com A micro studio used exclusively by Triple Horse featuring a 52,000 sq ft facility with full production and post-production divisions, including digital intermediate, foley stage, dubbing stage, insert stages, camera, and production equipment. A 200,000 sq ft expansion is in development.
Tyler Perry Studios, Atlanta tylerperry.com/studio Southwest Atlanta facility used exclusively by Perry includes 200,000 sq ft of studio space, post-production facility, sound stages and back lot.
Slide show images: Mailing Avenue Stageworks, Triple Horse Studios, EUE/Screen Gems Studio Atlanta, Georgia Studio & Infrastructure Alliance Logo
[portfolio_slideshow id=1574]
###
 Media Contact: Susan Dosier, susan@dkcommunicationsgroup.com, 704.993.7871 mobile