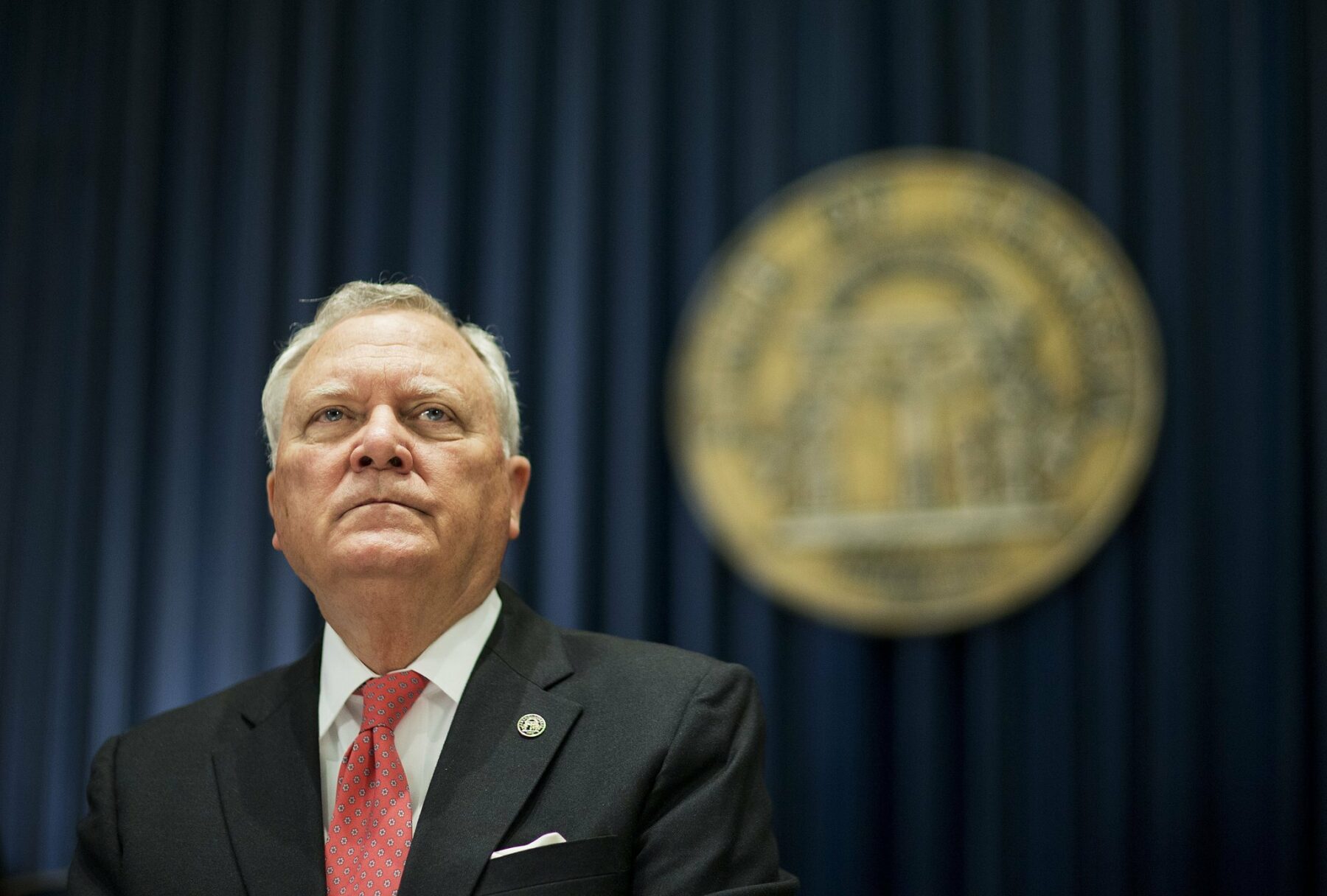 January 15, 2016
Georgia Gov. Nathan Deal: "Committed To Protecting Film Tax Credits"
At a Georgia Chamber of Commerce "Eggs and Issues" breakfast on Jan. 12, 2016 in Atlanta, Georgia Gov. Nathan Deal gave a speech entitled, "Protecting what we've built today, preserving prosperity for tomorrow." He covered several issues of importance, and his speech led with the film tax credits.
Gov. Deal's remarks are below. You may also view them on video:
"According to the Motion Picture Association of America, the film and television industry is responsible for more than 79,000 jobs and roughly $4 billion in total wages in Georgia.  These are high-quality jobs, with an average salary of nearly $84,000, 75 percent higher than the average salary nationwide.  According to the local International Alliance of Theatrical and Stage Employees, Georgia residents on average make up 85 percent of the crew on television projects and features that shoot here, and out of the people that are brought in from other states, about 10 percent stay behind in Georgia. There are nearly 3,000 motion picture and television industry businesses in Georgia, including 1,957 production-related companies, and more than 120 companies have come to our state since the film incentives were first passed.
"So let me state here and now that I am committed to protecting the film tax credits that make this type of blockbuster economic impact possible.  Why would anyone want to make changes to our current system which would only infringe on an industry that employs thousands of Georgians, brings new business to our state regularly and generates billions of dollars in our statewide economy?  We have found an incentives structure that works. I see no need to alter or fix something that is not broken.
"On the contrary, we should aim to enhance our benefit from this growing industry. That's why I chose this venue last year to announce the creation of our new Georgia Film Academy. Although literally thousands of people have entered the local crew base on productions in our state, we are still experiencing a crew shortage. I'm happy to report that the Georgia Film Academy is now in the first few days of its inaugural semester and has begun to fast track students in the industry so that this shortage will be only a temporary concern. In addition to growing the crew base, one of our primary goals is to grow our support service infrastructure so that productions and the businesses that they bring continue to choose Georgia over competing states.  If we maintain the incentives we have built thus far, we will enjoy many more billions in economic impact over the coming years."
The full speech is available here.
At EUE/Screen Gems Studios Atlanta, we are grateful to Gov. Deal and our legislators, and we will continue our support of the educational initiatives that keep Georgians working in our industry.
More: Learn about the Georgia Film Academy mentioned in the Governor's speech.