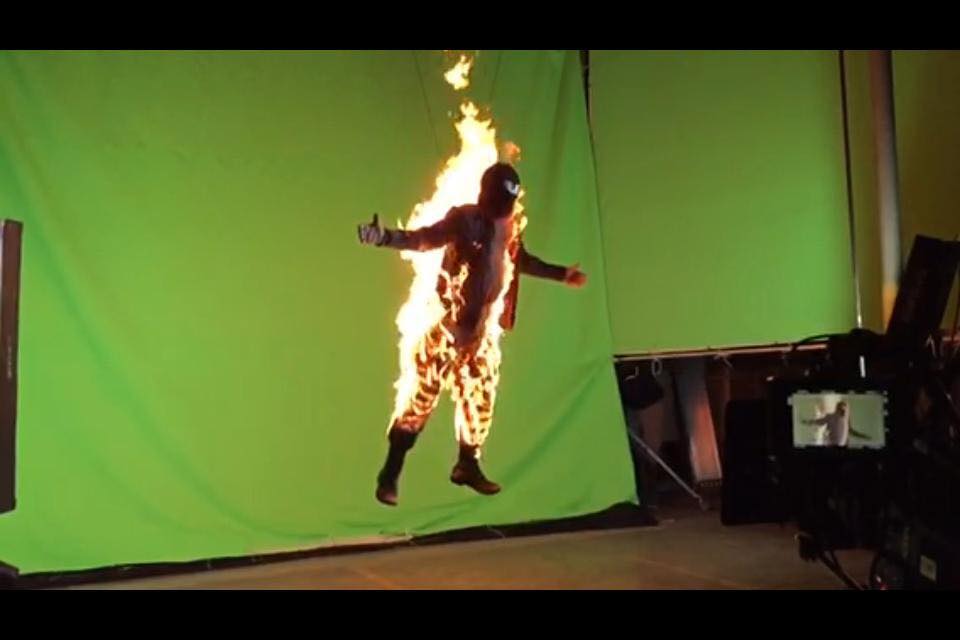 July 25, 2022
Georgia stuntman puts experience to work at EUE/Screen Gems
If you're one of the millions of "Stranger Things" fans around the world, you've seen Andy Rusk at his best.
Rusk, a stuntman and stunt coordinator from Athens, GA, has appeared in hundreds of television episodes and films as a stuntman. He appeared in the Netflix blockbuster "Stranger Things" — hosted at EUE/Screen Gems Atlanta — where he appeared in several episodes including a Season 2 episode where Andy was tackled and eaten by a Demodog.
And then there was that awkward moment when Winona Ryder walked into the makeup trailer while Andy was getting his body shaved to have prosthetic wounds applied. They locked eyes and she slowly backed out.
Just another day in the life of a stuntman on set.
Andy got his foot in the door of the film industry as a prop maker after graduating with a theater degree. But it was his many side gigs that honed the skills he'd eventually need to get work as a stuntman, his true passion.
As a volunteer firefighter, he learned how to control fire and deal with its dangers. As a remodeler on a mill, he learned the art of rope rigging and rappelling while replacing windows unreachable by scaffolding. As a karate instructor, Andy improved his fighting, flexibility, and balance skills.
When he finally got the opportunity to work as a stuntman in 2011, he was ready.
Though Andy has appeared in many productions, you'd probably never recognize him on the street. His first gig as a stuntman was on "The Walking Dead," of which he's filmed about 50 episodes. Andy's skinny frame, background in firefighting, rope rappelling and karate made him a perfect fit to play a zombie. His most well-known scene is as a zombie who falls through the ceiling of a grocery store and hangs by his entrails.
"I could perform stunts in heavy makeup and special effects contacts that reduced your ability to see," says Andy. "I was willing to suffer in the summer heat, but I loved it and I learned a lot."
His size came into play on the set of the "The Hunger Games: Mockingjay," Parts 1 and 2, both of which were filmed at EUE/Screen Gems Studios. He had the right size and build for the Peacekeeper's uniform and performed in large-scale battle scenes.