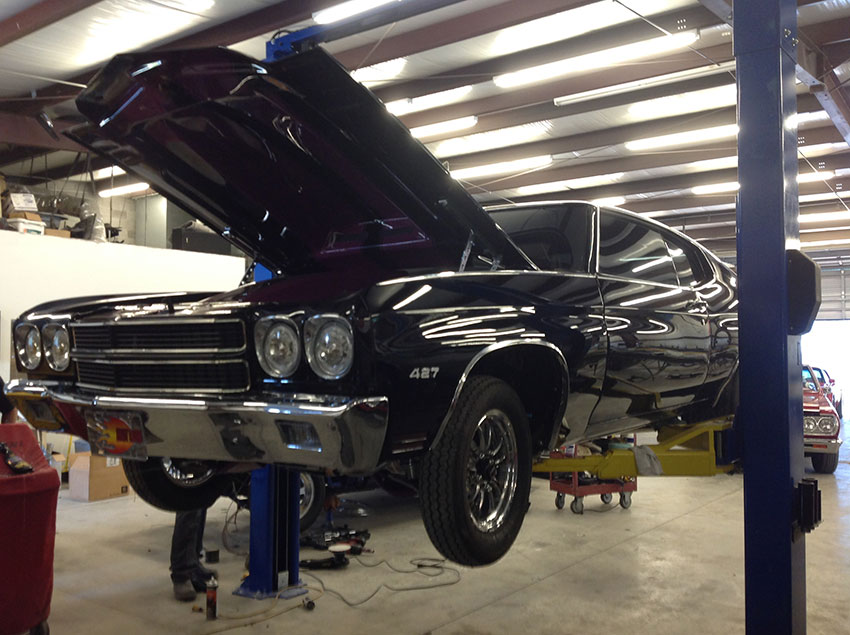 September 25, 2020
Hot rod shop revs up production offerings
The Hulu series "Reprisal," filmed at EUE / Screen Gems Studios Wilmington, needed cars from the 1920s to the 1980s. It was a car guy's dream come true.
"'Reprisal' was our favorite show to work on. We worked 24/7 to get the vehicles ready for the shoot," says Eddie Mason, owner of Eddy's Hot Rodz and Collision. "We're a hot rod shop so it was really cool to work on a '29 Ford Roadster, a '31 Chevy Coupe and so many other classics. I'd go to the studio lot at midnight, after filming, to work on any repairs that needed to be done so filming could continue the next day."
Eddy's Hot Rodz and Collision, located in Leland, NC, excels at classic automobile restoration, body work, engine repair, custom paint and metal fabrication — skills required on just about any production that features cars.
Eddie got his start on films in 2007 when he rented garage space to work on cars for fun in his spare time. The transportation coordinator for "The Bleeding," filmed at EUE / Screen Gems Studios Wilmington, met Eddie and asked if he would like to paint some tractor trailers for the show. The transportation coordinator liked his work and his reputation spread throughout the Wilmington film community.
Eddy's Hot Rodz has grown with the film industry. It built a new facility last year to accommodate filming. The new building allows the crew separate spaces for fabrication, body work, interior car repair and mechanical operations.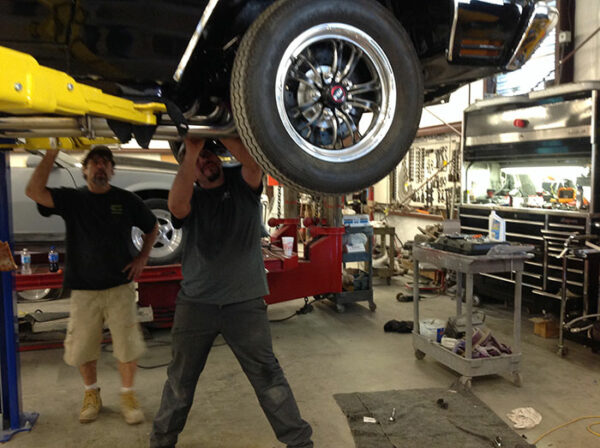 For film productions, the company works on anything automotive, from painting to locating antique vehicles to fabrication work. For "East Bound and Down," Eddie's team created a hover craft motorcycle. They figured out how to attach the hover craft to a trailer on the back of a truck and rigged a hydraulic system to make it move. They painted the roll bars green to later be removed by the special effects team.
Have you ever wondered how cars in films slide around corners? Eddie is the mechanic who makes that possible. He installs special braking systems on vehicles to make the car brake in the front or rear so the vehicle can slide. After installation, Eddie is the one to take the vehicle out and test it.
For "Iron Man 3," the company painted several Audis black with shiny black trim, painted cabs to replicate the look of New York City taxis, and even fixed a few small scratches on a Bugatti Veyron SS. For one scene, Eddie's team prepped a truck by removing the motor, transmission, fluids, and grease so the vehicle would not cause any pollution when it was dropped into the Cape Fear River.
"It's been a great experience working with EUE / Screen Gems," says Eddie. "We hope to continue the work we've been doing and expand with new things like stunt driver pod fabrication — where the stunt driver operates the vehicle from a pod on the roof."