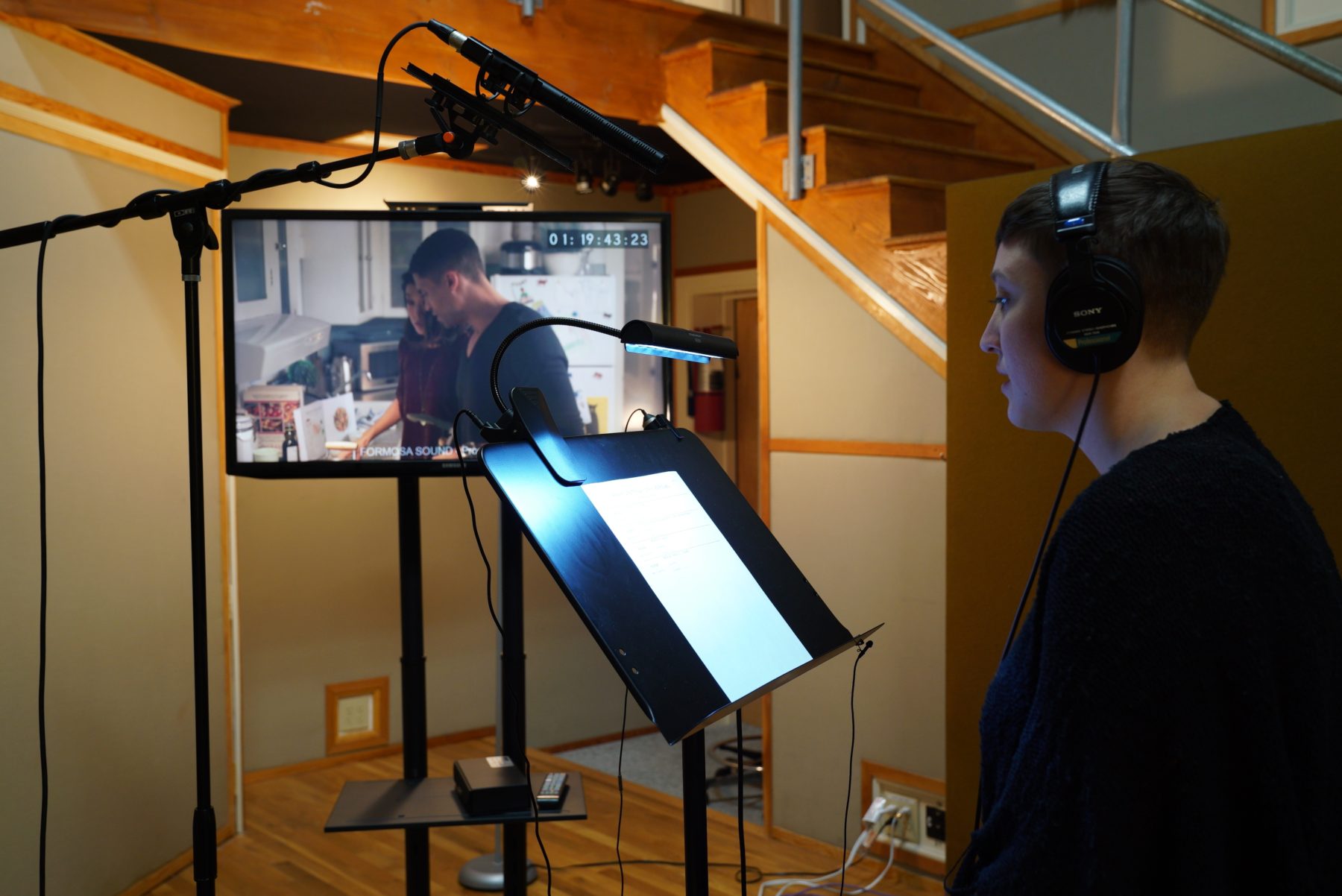 January 30, 2019
Introducing EUE/Screen Gems Sound: Top Sound Studio Anchored in Wilmington
The chatter. The wind. The footsteps. In a movie or TV show, sometimes you want to put those sounds in … or take them out.
With EUE/Screen Gems Sound, we've got you covered either way.
Led by veteran sound editor Jeff Hinton, our 50-acre full-service production facility in Wilmington, NC, now includes one of the top sound studios solely focused on audio post-production for television, film, radio and podcasts.
"When you're dealing with major league clients, you need major league sound services," says Bill Vassar, EUE/Screen Gems executive vice president, Wilmington. "Thanks to Jeff, we now have that here."
Founder of Blind Cinema Sound and recently relocated to Wilmington from New York City, Jeff's ADR credits include, Mozart in the Jungle; Silicon Valley; Designated Survivor; and others. His sound design and mixing credits include the Oscar-nominated short film Time Freak; the Alex Gibney produced docuseries The Killing Season; more than six seasons of The History Channel's hit TV show Pawn Stars; and numerous other TV shows, films and commercials. An experienced ADR mixer, sound editor and re-recording mixer, Jeff began his career in the late-90s at the famed Howard Schwartz Recording in New York City.
EUE/Screen Gems Sound services include ADR, voice over, podcast recording as well as mixing, sound design, and editing. It is the only professional studio in Wilmington with Source Connect, positioning the Wilmington studio to work in real-time with any studio in the world. For a recent project, EUE/Screen Gems connected an actor on location in Wilmington to an L.A. studio to record his lines, allowing the actor to mimic being in L.A. without actually being there.
The studio campus also includes Foley pits that provide a variety of surfaces for sound effects.
Committed to servicing clients' creative visions, high-quality sound services are the latest offering by EUE/Screen Gems. The combination of an experienced team, the latest technology, and prime studio space give productions exactly what they need to succeed.
"We have fantastic resources right here in Wilmington," says Jeff. "Our team is an amazing asset in the heart of North Carolina's film industry."
For more information or to schedule a session call (910) 343-3701.