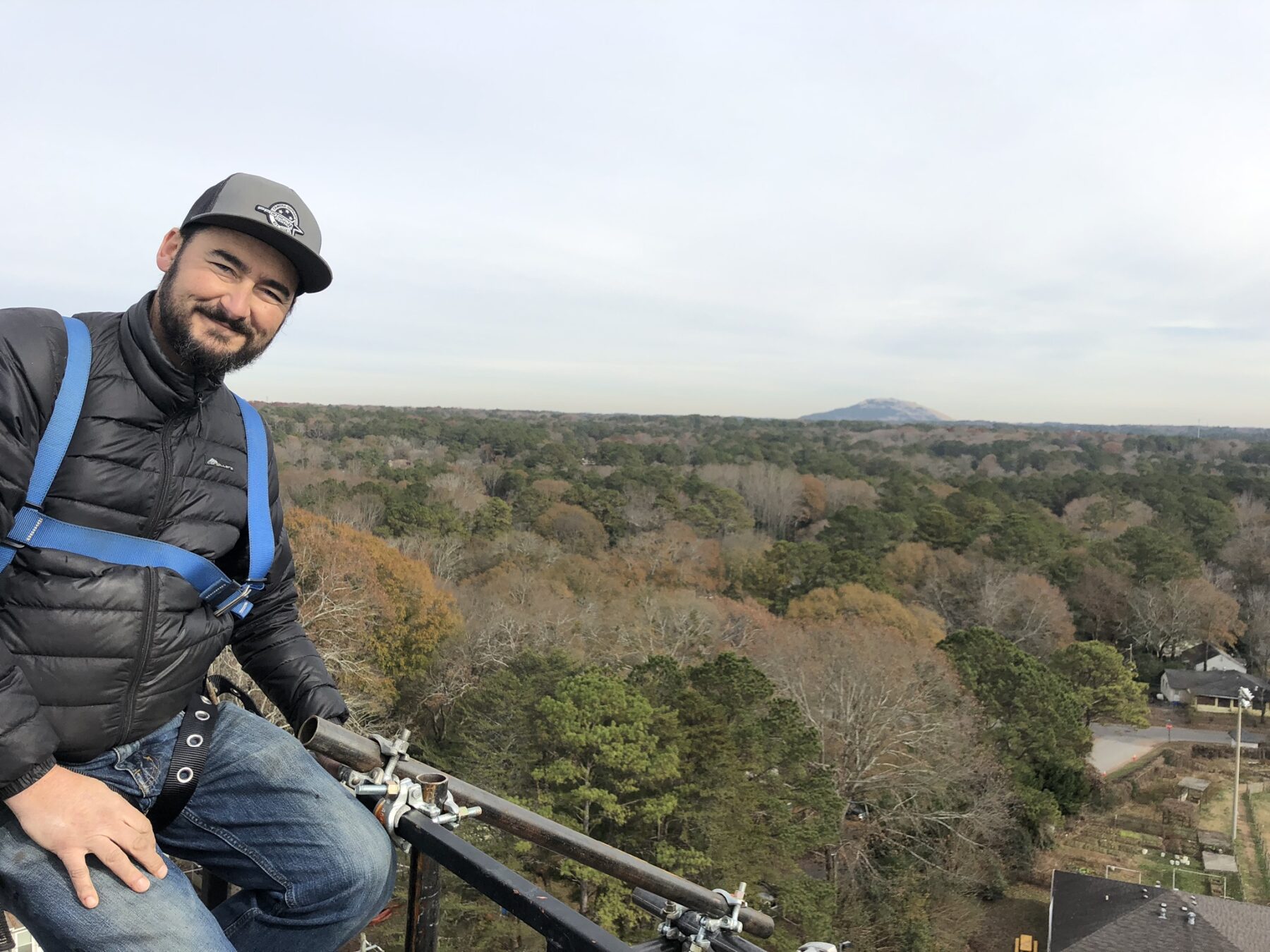 July 9, 2020
Lessons learned in lighting and equipment warehouse translates to skilled work on set
For a lighting guy, it doesn't get much more thrilling than adjusting the lights on an iconic skyscraper to create the illusion of the Olympic torch.
That was how Francis Harlan's career started — television shoots at the 1996 Olympic Games in Atlanta — and he's been hooked ever since.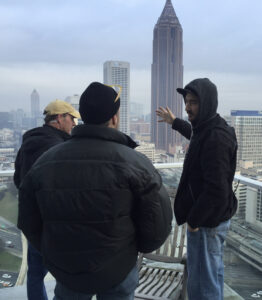 "Since the day I begged my way into working on a production, I've been dedicated to this job and thrilled to work in the film industry," says Francis, a key rigging grip with multiple EUE/Screen Gems projects under his belt. "I've been able to do work I'm proud of, build a business and provide opportunities for other people."
Post-Olympics, Francis got a job as a manager in a warehouse that provided lighting and production equipment to the Georgia film industry. His warehouse experience taught him the ins and outs of all the lighting and grip gear. When equipment returned broken, Francis ordered the repair manuals and fixed them himself. He built relationships with people in the industry who rented the equipment and found opportunities to freelance setting up lights.
"Working in the rental house helped me to learn the intricacies of the equipment and the unique vocabulary associated with this work and equipment," says Francis. "It was a great way to meet people too and build respect — they saw my passion for the work."
After earning a degree in photography from Georgia State University, Francis joined the union in 2009 and worked on the first season of "The Walking Dead" as a grip. Next, he worked as Best Boy where he hired crews, scouted the lighting and equipment needs of the production, procured equipment, and made sure the production did not take any losses on damaged equipment. His knowledge working in the warehouse gave him an edge because he could fix just about any damaged equipment and return it without a cost to the production.
Francis has worked on 14 productions as a key rigging grip and launched Omega Grip Studio Rental. Through his many years of building connections, Francis built a solid group of grips that he can count on. He's dedicated to building up their skills and experience, too.
EUE/Screen Gems Studios Atlanta is a place where a lot of his "firsts" happened, Francis says.  He worked as a grip on "Necessary Roughness," one of the first productions shot at the studio. His first job as a key rigging grip was on "Barbershop: The Next Cut," filmed at the studio.
"I give EUE/Screen Gems a lot of credit for my success," says Francis. "They've been very supportive of my company and the staff is helpful and experienced. I've remained friends with many of them over the years."