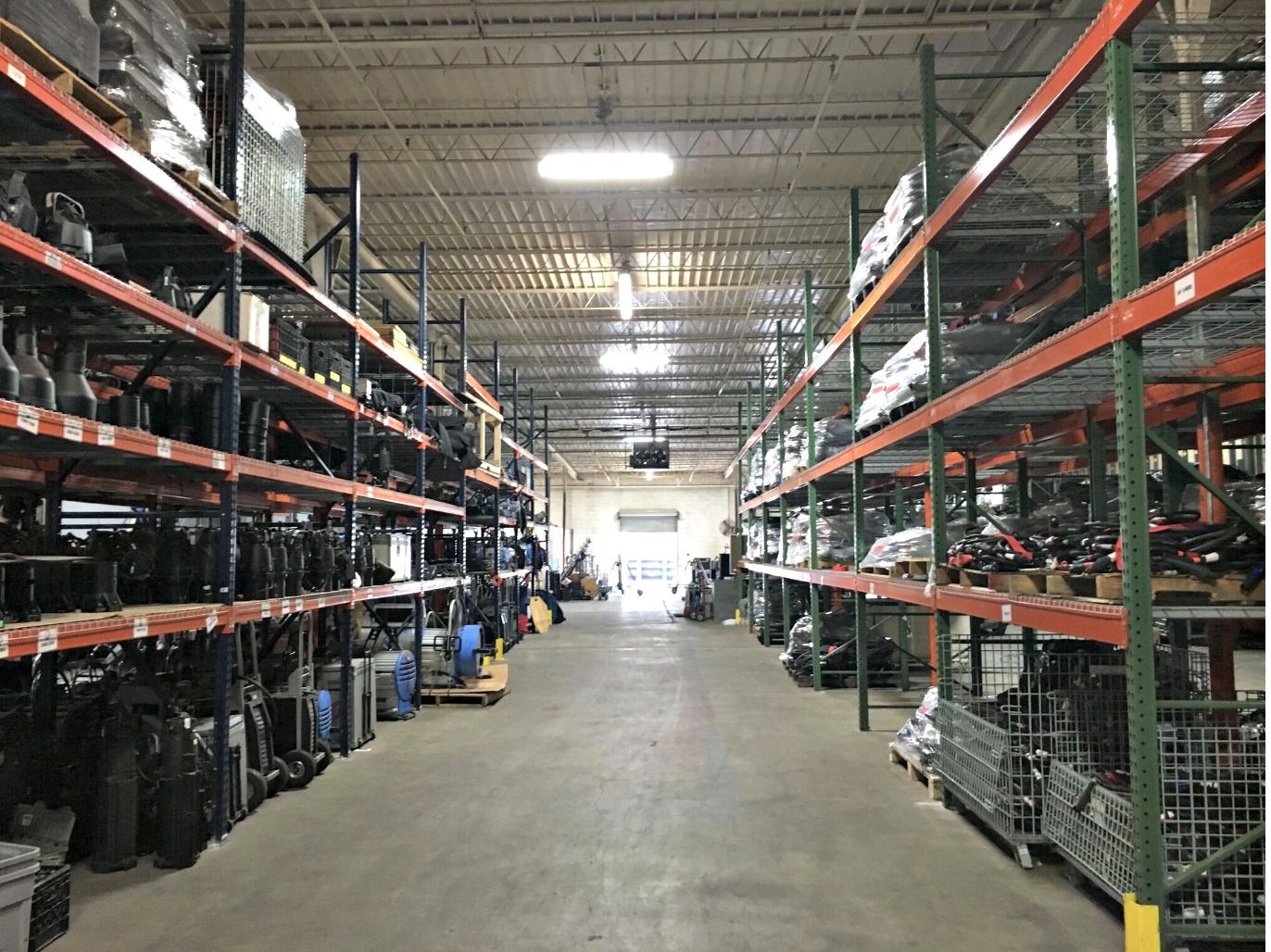 August 14, 2018
Meet Our Lighting and Grip Director in Atlanta
Four years ago, Amanda Tarvis drew upon her personal experience and years of waiting tables when she joined EUE/Screen Gems Studios. Today, she leads the lighting and grip team at Atlanta's top studio.
From age 16 to 24, Amanda Tarvis worked as a waitress. She never imagined a life in the film industry. Later, when she entered college as a freshman in Art and Ceramics, she was drawn to the idea of "functional art" that was both beautiful and purposeful. Her plans changed when she was diagnosed with Chrohn's disease. She was sidelined by the illness for several months. After attempting to return to school, she realized she no longer had the funds for higher education—and medical bills.
Tarvis was working and managing her health when a friend suggested she apply for a job at EUE/Screen Gems Studios Atlanta. With no experience as a rental manager, she didn't feel "remotely qualified." Tarvis banked on her restaurant customer service skills. After all, she had five brothers and a sister. She knew how to talk to a male-dominated audience. She remembers thinking, "Just do it."
Four years later at age 29, Amanda Tarvis is the Director of Lighting and Grip at EUE/Screen Gems Studios Atlanta. Two people report to her directly, and she works with a team of seven. Tarvis also manages the 30,000 sq ft lighting and grip warehouse. 
Busy Days, Attention to Detail
Each day, her team provides the lighting and grip packages needed for the projects that shoot on the studio complex—and the location shots, too. Tarvis handles nearly 100 phone calls and inquiries during an eight- to ten-hour day. Her schedule includes daily meetings with the grip and best boys and production meetings up to three times a week. Daily, she tracks and invoices millions of dollars of inventory. In addition, she caters to the clients' needs, makes rental quotes, inventories equipment and estimates costs. Tarvis meets with producers and crew alike from productions from Marvel, Netflix, Lionsgate, and others.
In addition, Tarvis and her team are constantly learning as the industry increasingly requests more LED options and relies on more energy efficient, sustainable equipment. 
From Guys in Cargo Shorts to Boardrooms
"At first, I found the Los Angeles producers intimidating," she says. She quickly found confidence as she managed meetings successfully. Well-developed logistical and organization skills serve her well. She also relies on a thick skin, quick thinking and constant problem solving. Tarvis switches easily between crew meetings with "guys in cargo shorts" to boardrooms with producers. She handles her enormous workload by keeping  "manic, crazy-person notes."  Tarvis' goal is to "be nice, easy and helpful" in every interaction.
Giving Back
Despite long days and the self-care demanded for an individual managing Chrohn's disease, Tarvis still finds time to give back. Each year, her team participates in the Georgia Film Fights Hunger Walk.
The Choice Comes Down to Service
"As Atlanta approaches 100 managed sound stages, producers now have plenty of choice on which studio lot will be the best home for their show," says Kris Bagwell, Executive Vice President of EUE/Screen Gems Studios in Atlanta. "In the end, the choice comes down to service. Amanda provides superb service to EUE/Screen Gems productions who choose to come back season after season. Under Amanda's leadership, same-show revenue at the studios has increased 25% year to year."
Today, Tarvis proudly identifies herself as a member of the Georgia film industry. In 2017, the industry spent $2.7 billion in her home state. She finds the Atlanta film community "a warm and interesting place to work." Despite a chronic illness and no funds for higher education, Amanda persevered and rose through the ranks. Her savvy, determination and hard work paid off. While her path in film led her away from Art and Ceramics, her work today yields both beauty and function.