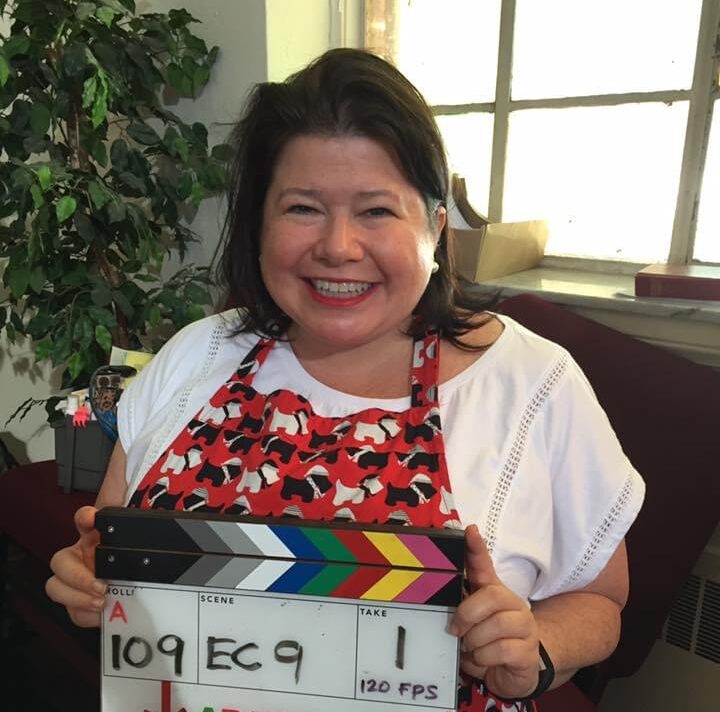 June 3, 2021
On-set food stylist creates unusual edible props for EUE/Screen Gems productions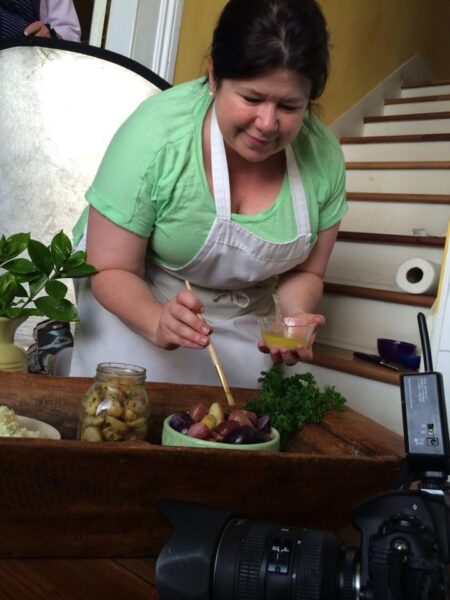 When the art department on a film or television production needs space-aged food or ice cream that never melts, it turns to the creative mind of Mallory deGolian, an on-set food stylist.
The food on camera is an edible prop and Mallory, who is a trained chef, designs food to fit the scene and prepares it for set. She makes sure the food looks the part and stays edible for the actors while shooting a scene, which can take up to 12 hours.
"The food I create is used to enhance the setting and make it a richer, fuller set," says Mallory. "It helps the actors get into character while eating and handling the food."
The director may have an idea for how the food should look but for unusual situations, Mallory creates several options before the day of shooting, compiling a collection from which the director can choose.
The movie "Passengers," filmed at EUE/Screen Gems Studios, is set 800 years in the future and the food is made by robots. Mallory created several geometric-shaped options that looked straight out of "The Jetsons."
In 2016, Mallory began employing a team of chefs, stylists, and a logistics team to fulfill demand as the number of productions in Georgia skyrocketed. In 2018 and 2019, Mallory worked on several shows at once with large scenes that required a well-rounded team of food stylists.
For Season 3 of "Stranger Things," some of the characters worked at Scoops Ahoy, an ice cream parlor. Mallory needed to create ice cream that wouldn't melt, and she developed 18 different flavors made of frosting, powdered sugar, and other ingredients. The "ice cream" could stay at room temperature for many hours and scooped like the real thing.
Mallory and her team prepare food in a commercial kitchen and bring it to set. However, there are many resets for long shoots. Mallory brings all the equipment she will need and travels with her own mini kitchen, which includes a convection oven, microwave, and refrigeration to keep the food fresh and edible.
"I've been told I'm an asset onset because I'm super prepared and a good planner," says Mallory. "I always have a backup plan, so the camera is never waiting on us."