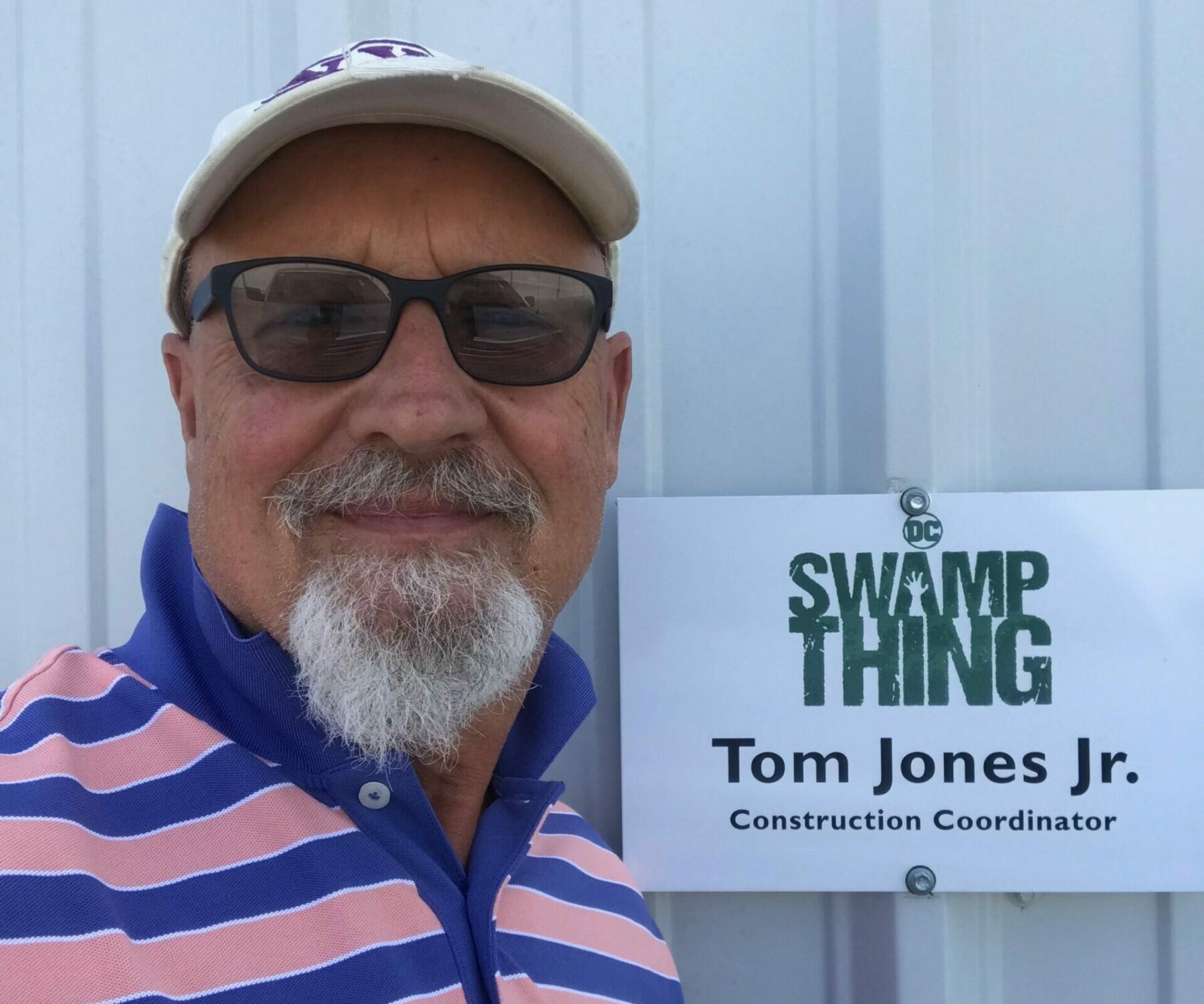 April 12, 2021
Senior set builder creates magical backdrops for Wilmington productions
Sets as varied as a dark, forested swamp for "Swamp Thing" to the twisted corridors of the International Space Station for an upcoming film are among the vast array of sets that create a magical backdrop for film and TV productions hosted at EUE/Screen Gems Studios Wilmington.
One of the skilled professionals who makes these sets possible is Tom Jones Jr., construction coordinator. Tom, with a background in residential and commercial carpentry, started working on his first film, "Cat's Eye," in 1984 in Wilmington. Lured to the city by a friend working in the industry, Tom and his wife both found jobs on the film. After six years working in the industry, the couple decided to give the emerging Wilmington production industry a chance for a few more to see how it would work out.
Nearly four decades later, Tom is still entrenched in the business and loving it.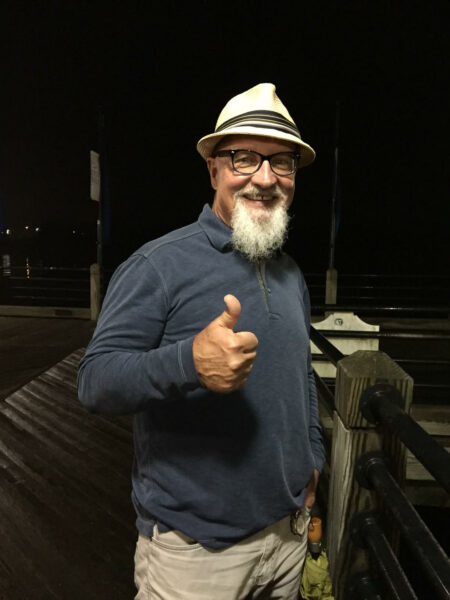 "It's been a good living and it's interesting work. We do something different every day," says Tom who also owns Jonco, Inc., an equipment and construction rental company. "It's a busy business. The day's over before you know it."
Tom built up his catalogue of techniques on a long list of films produced at De Laurentiis Entertainment Group studios, now EUE/Screen Gems Studios. Following "Cat's Eye," Tom worked on "Year of the Dragon," which he calls a game-changer because the huge build replicated New York's Chinatown. He picked up numerous techniques and processes from international craftsmen brought in for the production.
"Working on these films back-to-back was like an incubator for learning the craft," says Tom. "It would have taken much longer to amass that knowledge otherwise."
Now, Tom is the construction coordinator for a multitude of productions hosted at EUE/Screen Gems Wilmington. Tom's deep knowledge of set construction gives him insight into every aspect of the job. Having his finger on the pulse of everything going on helps him give valid labor and materials estimates during the budgeting process — an important aspect of his job.
Tom has built relationships with a core group of local Wilmington craftsmen, bringing a high-level of dependable expertise to each production for cabinetry, millwork, sculpture, and custom scenery. It takes a considerable number of skills for challenges like creating 150 mature cypress trees out of foam and plaster for "Swamp Thing."
"Wilmington has been a good home for film, and the community has embraced the industry," says Tom. "Momentum is building and we're recruiting young people to revitalize our work base in the film business. It's a pleasure to work with the motivated, passionate people in this industry."