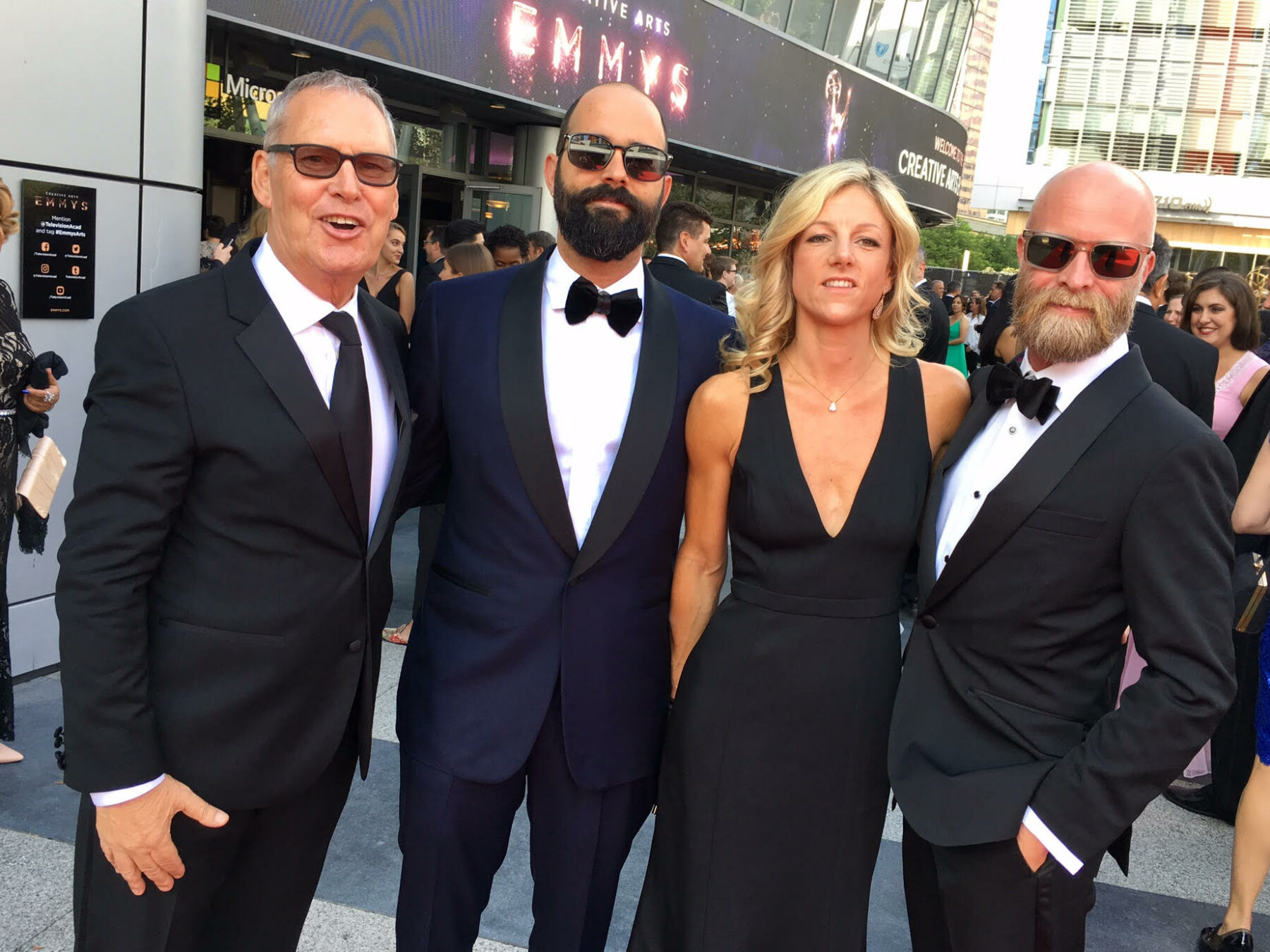 January 29, 2020
Set decorator Jess Royal brings her eye for detail to the set of 'Stranger Things'
One of the breakout stars on Netflix's "Stranger Things: Season 3" wasn't a person. It was a place: Starcourt Mall. Fans were wowed by the perfectly retro set complete with vintage clothing, signs and furniture.
Credit goes to Atlanta native Jess Royal, the set decorator who helped nail the peak '80s vibe of the iconic suburban mall scene.
The set was built around the long-closed food court of the Gwinnett Place Mall in Duluth. In order to transform the mall's modern décor, Jess used her skills as a historian, sleuth, and artist. She found photos of the mall from its opening in 1984 and researched photos of other malls to make the set decorations correct for the period.
Jess says she originally learned about set decoration from a behind-the-scenes show about the 2008 film "Revolutionary Road."
 "The set decorator described how she dressed out the room so that every item would be from the correct period and in character, even if it would go unseen in a drawer," says Jess. "As a history freak, I found it absolutely fascinating. I knew right then I wanted to be a set decorator."
In "Stranger Things," Eleven and Max's makeover and shopping spree was a pivotal scene. The original script called for the girls to shop in a large department store, but logistics forced Jess to suggest The Gap instead. And it worked perfectly. Jess used a Gap catalog from 1985 to get the look right. She hunted for vintage Gap clothing and supplemented with new clothing she found on Amazon to fill up the store.
Kris Bagwell, executive vice president of EUE/Screen Gems Studios Atlanta, can vouch for Jess's eye for detail.
"Jess nails every detail on set she dresses — she's amazing," says Kris. "Letters in a stack of mail on a table will have the correct stamp in the right amount for that year. Things the audience may never see will still fit the story and the time period."
Jess started her set film and TV production career as a location scout for "Halloween II," helping to procure odd items like large cable spools from Georgia Power.
Her next gig was as a location scout for the "Vampire Diaries" TV series filmed in Covington, GA, where she leaned on her relationships with locals and knowledge of the area to get the show what it needed.
"Ring of Fire" was her first opportunity as a set decorator — a job that tested her creativity and her dedication to achieving her goals. The movie follows June Carter's life from the 1920s to the 2000s. For Jess, it was a dream come true because she got to decorate homes, recording studios and radio stations in every decade, what she calls "a feast for period design."
"My jam is Americana. At estate sales I collect period pieces for future productions and they're also a great place for research, to see what people keep and what's important to them," says Jess. "It makes me feel good to give people's stuff a second life in film and television."
Pictured at the top of the page from left, 'Stranger Things' crew Iain Patterson, executive producer; Chris Trujillo, production designer; Jess Royal, set decorator; Tod Campbell, director of photography.