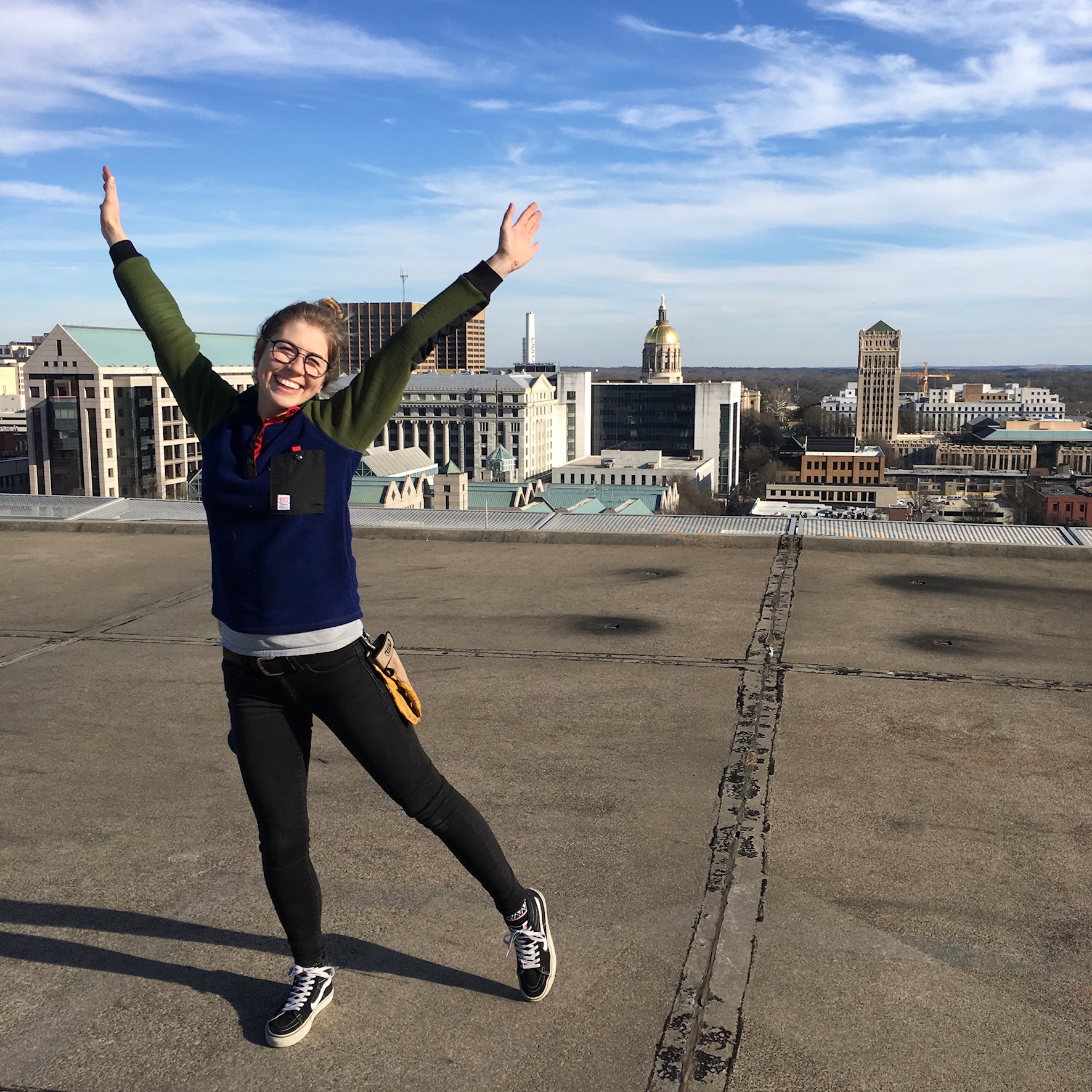 March 9, 2022
Set dresser embraces the challenges on "Stranger Things" set
Nikki Johnson can build furniture, upholster a cushion, sew clothing, and paint — all artistic capabilities that makes her work as a set dresser for film and television productions a perfect fit.
Nikki's recent work can be found on the Netflix hit "Stranger Things," filmed at EUE/Screen Gems Studios Atlanta. She and the crew she works with had to replicate an entire set's worth of furniture, exactly the type of challenge Nikki enjoys.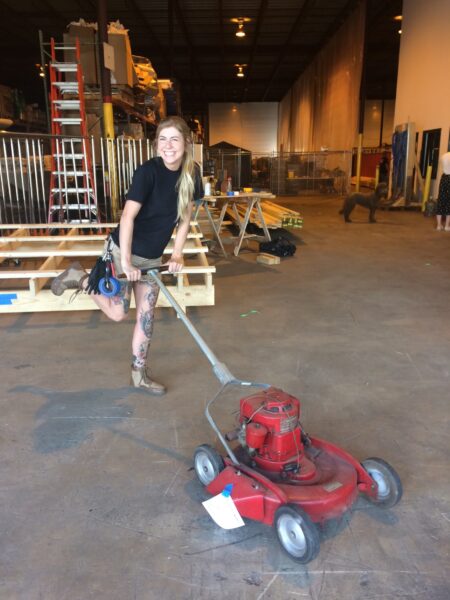 "With set decoration, every day is different," says Nikki. "Yesterday I was drilling holes in the ceiling for lights. Today I reupholstered chairs. My work is creative, it's problem-solving, and to me, it's a joy."
Nikki's work in film and TV production started in the paint department. She considers it a lucky break when while on the set of "Fist Fight" the leadman for the set decoration crew, Jen Knight, noticed Nikki's drive and gave her an opportunity to work on her team, referred to as "Team Sandwich." It was a move that set Nikki up for success, she says.
Some of Nikki's past production experience includes "Black Widow," "Superintelligence," and "Pitch Perfect 3."
"Since I started in 2015, I've worked constantly with this crew and they've become like family," says Nikki. "I hope to continue to use my skills to bring tv and film productions to life."