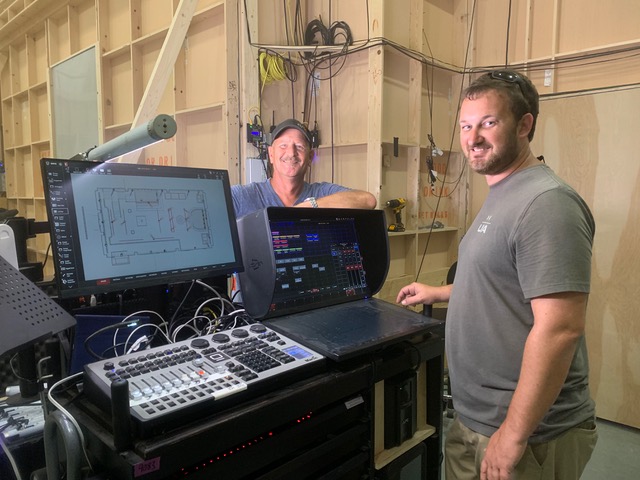 August 26, 2019
World-class Wilmington film crew built on strong family ties and industry experience
"We're family first."
That's a sentiment you hear often in Wilmington, NC, where EUE/Screen Gems operates a 50-acre full-service studio lot with 10 stages. It's a place where multiple generations of world-class crew members work in the film industry together.
That includes the Sullivans. Tommy Sullivan, chief lighting technician, has worked in the film industry in Wilmington for more than 30 years. Tommy Sullivan Jr., known as TJ, followed in his father's footsteps and has worked in the industry as a rigging electrician and dimmer board operator for the past decade.
"Now, I won't do a show without TJ," says Tommy. "He knows so much about the new technology we use for lighting. The tech world advances quickly and TJ has a handle on it. I trust him and he knows how I work."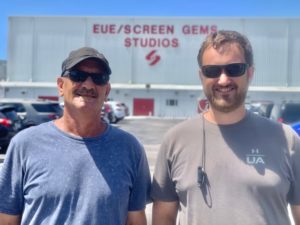 But Tommy didn't hand his son a job on a silver platter. He says TJ did grunt work like everyone else before he moved up with his father. TJ opened his own doors on the set of 2012's "Journey 2: The Mysterious Island," working as a rigging electrician and learning to program the dimmer board.
TJ's big break came on the set of the television series "Homeland." The dimmer board operator let TJ shadow him during breaks as a set electrician. Then halfway through the series, the operator left the show and TJ stepped in.
"To me, Wilmington is such a special place. It's so different from any other place I've worked," says Tommy. "We're family first but we're all working towards the same goal — taking what's written in the script and making it come to life. Anything that needs to be done, gets done. We sink or swim together. We succeed as a group."
Tommy worked on his first film, "Blue Velvet," in 1985 because the production wanted a licensed electrician on the show. After that experience, he worked on film and television productions steadily and quickly advanced to gaffer.
Recently, on the set of "Reprisal," hosted at EUE/Screen Gems, the Sullivans were in charge of lighting two city blocks for a night car chase. It was a complicated scene that required several hundred lights and juggling multiple factors like color and strength of the light. Working together, the crew transformed a few lines written on a piece of paper into a spectacular chase scene.
Strong relationships make things happen, Tommy says.
"If we're working with a producer who's not a local, my long relationships with crew members and the folks at EUE/Screen Gems help pave the way so productions go smoother," says Tommy.
TJ agrees. He works on shows where he knows the second generation of crew members not just from the set but from growing up playing T-ball and going to school together.
"I've known a lot of these people my whole life," says TJ. "It's not just someone in another department. It's jumping in and helping each other and looking out for each other's well-being."